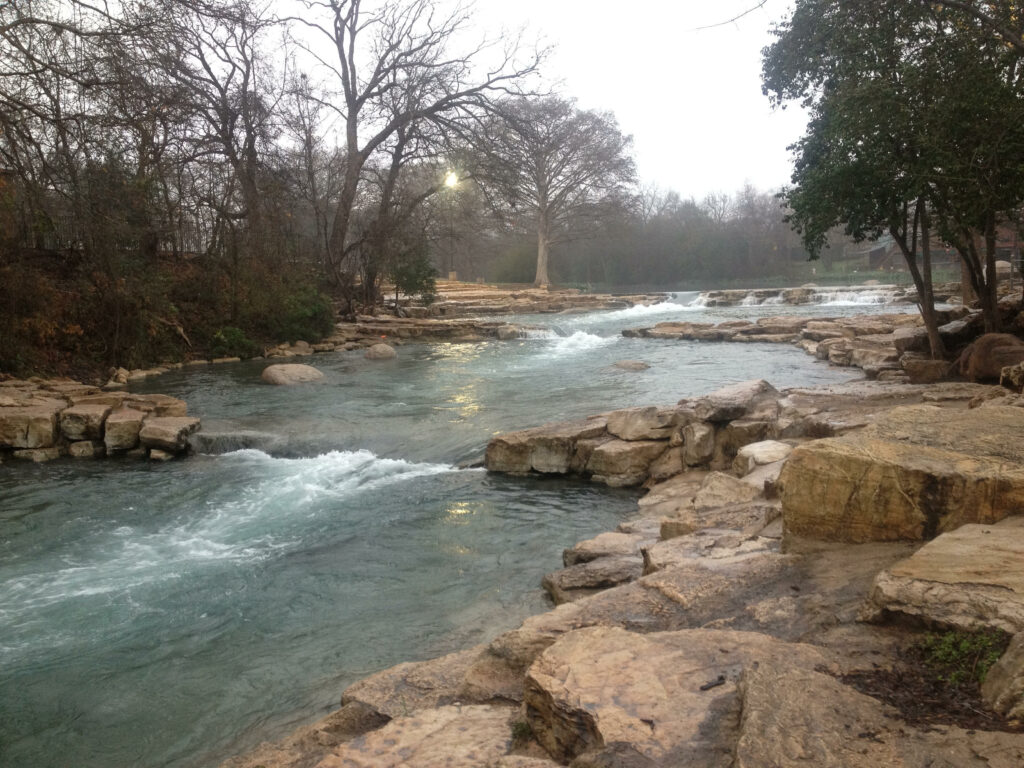 Quick Info
| | |
| --- | --- |
| Length | 1.2 miles (Round trip) |
| Class (I-VI) | I-II |
| Minimum Flow | 100 cfs |
| Ideal Flow | 150 cfs |
| Maximum Flow | 500 cfs |
| Current River Conditions | USGS st San Marcos |
| Put-in map | Rio Vista Falls |
| Take-out map | Rio Vista Falls |
| Boats | Canoes, Kayaks, SUP, Tubes |
| Season | Year-round, weather/flow permitting |
| Highlight | No shuttle required! |
Recreation & Access
Park in the lot at Rio Vista Park. At about 500 cfs, it may become difficult to paddle upstream. Run the three falls! #1 is the biggest splash.
Conservation & Threats
Overcrowding and litter by careless users. LNT
Historical/Cultural Significance
Coming soon.
Natural Features
Rio Vista Falls are man-made and TRPA is proud to have had a hand in its implementation. But the water is pure and pristine, bubbling up from the bottom of historic Spring Lake.
Additional Resources